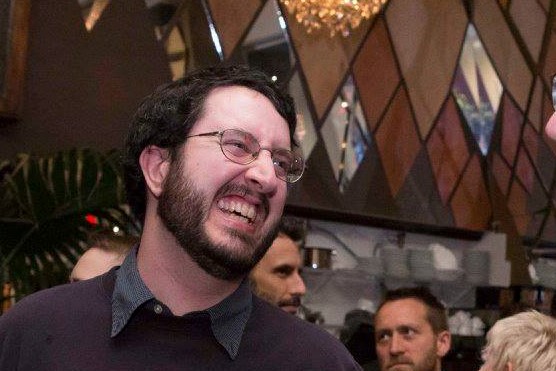 At Spry Group, we do more than just create great software programs and apps. We take on projects that solve real problems, like using big data and IoT to solve energy inefficiencies. This goal is what motivates the team to get up and innovate every day. That's certainly true for one of the company's founding partners, Andy Zickler.
For this month's employee spotlight, we talked with Andy Zickler, who now serves as the company's senior developer. In this interview, he tells us about his education and work background, as well as what led him to join Spry Group at its beginning. We also get some cool tidbits on what he's doing when he's not at work (board games, anyone?).
From a job writing apps for Android to his work at Spry Group today, Andy's story shows the great things that can be achieved when you stay on your toes, ready to learn and seize new opportunities.
For the love of tech
Andy's education is what's led him to his endeavor with Spry Group. Originally from New Hampshire and Vermont, Andy went to school at Rochester Institute of Technology—where the serious learning began.
At school, Andy took a variety of tech classes, including some that covered physical computing. One of his concentrations was in video game development, which allowed him the chance to create many exciting projects. Andy said,
I built a 2D scrolling platformer and a 3D space and planet exploration game. I even experimented with pixel and vertex shaders and created a dynamic game.
But all the learning wasn't just in the classroom. During college, Andy felt it was vital to get experience in the real world.
While in school, I worked for a web development studio. I built websites using [Drupal] (https://www.drupal.org/site-building). Getting to learn a lot of Drupal was actually great for me because we had a lot of Drupal projects when we started Spry.
Even though some of what he learned isn't directly applicable to Spry, Andy values his classroom and work experiences during college greatly. As Andy says,
The greatest thing I learned was how to learn.
Working in app development
After graduating from Rochester Institute of Technology, Andy took his talents to Ithaca, New York. There, he landed a job at a small startup that focused on making apps and video games.
At this position, Andy focused his attention specifically on writing apps for Android. He also got to make games for Android, where he could use the skills he garnered during his college education. Andy recalled,
While at the company, we published a game for Windows, called Influence,
While his work at this startup doesn't directly correlate to his work today with Spry, Andy took a lot from his first job after school.
The work taught me how to take a problem and work through it to a solution—even if there was technology involved that I hadn't worked with before.
At his first job, he learned to apply that to actual situations and how to work with new technologies. This is exactly what has helped him become such a great developer.
Making the leap to Spry Group
It's always interesting how startups form. And the story is no different at [Spry Group] (http://spry-group.com/company/about/). How Andy ended up joining the group is quite the story.
I had just moved to New York City and actually just needed to find work. I met Darrel O'Pry through a mutual friend. He mentioned he was starting Spry and looking for some other people to join. I thought it could be fun and at the very least an interesting experience.
Andy is a prime example of grabbing the opportunity right in front of you. Yes, it's a leap of faith. But Andy saw potential for great things to happen—and he took the leap.
It's that readiness to discover and do new things that leads one to success. For Andy, his willingness to join Spry Group at the start has opened up the future to incredible possibilities.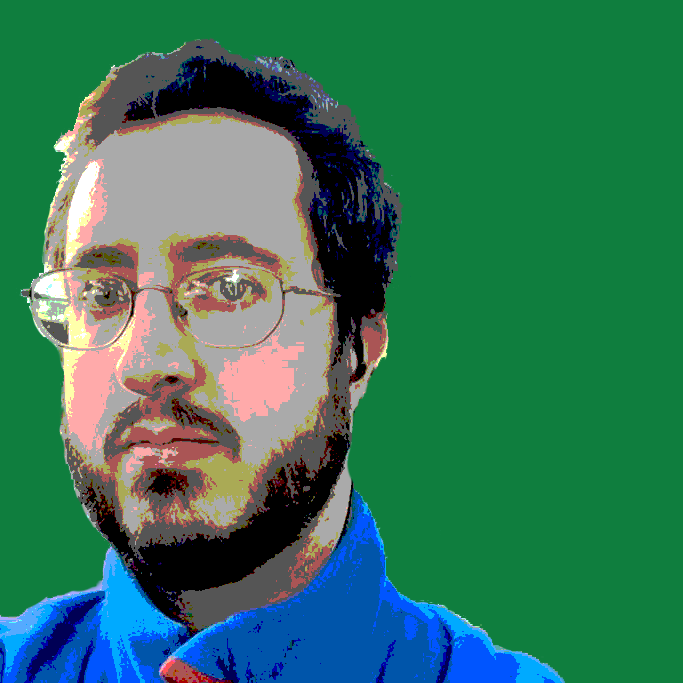 Making magic happen at Spry Group
Since Andy has started working for Spry Group, he's had an impact on everything we do. After all, he is our lead developer. And we wouldn't be where we are without him.
While discussing his role here, Andy talked about the biggest challenges he faces, such as responsibilities he hasn't handled before.
These new responsibilities have been great for my professional growth. For example, customer relations is probably the biggest new responsibility for me so far. My job at Spry has certainly helped me with client communication.
New responsibilities may be challenging, but Andy is more than up for the task. That's because he's working on some very intriguing tasks at Spry Group.
We've done some cool projects. For instance, we practice physical computing projects. One thing we've made is a sunrise alarm clock that simulates the color and brightness of the sunrise.
But there's more than just nifty inventions going on here. Andy is working on projects that can change the world. One of those is TypeNetwork.
TypeNetwork is the biggest undertaking by Spry Group to date. And the goal is ambitious. The site, which sells and showcases type from the world's leading type designers, needed a lot of help from Spry Group. This included not just a new ecommerce platform, but also extensive font face rendering and integration with Stripe.
This was a huge project. But we have it running smoothly.
Such successes certainly are rewarding. And they're what push you to go even higher.
Balancing work and life
Obviously, Andy can't spend all his time programming. Activities outside of work help to rejuvenate.
I love bicycle riding. When the weather is nice, I love to explore around NYC and see what hidden secrets I can find."
Also, on weekends, if Andy's not out on a skiing or hiking adventure, you may be able to grab a good brunch at his place.
I like to gather friends to cook brunch on the weekends. And maybe play a board game as well.
Getting out and having a good time is the balance Andy requires to do such great work at Spry Group. The good news is that Andy loves what he does here. That's because his job at Spry Group offers him the space he needs.
I love that Spry Group gives me the freedom to work on projects that interest me. Of course, I can't be doing that all the time, because we have to stay afloat.
Andy also appreciates the team atmosphere at Spry Group.
I really enjoy working with our team here. They're cool people and I've really learned a lot from them.
Clearly, when you like what you do (and are passionate about it), wonderful things can happen. We're excited to see where Andy's work will bring us in the future.